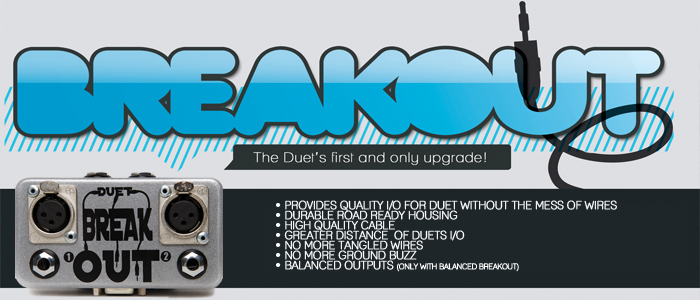 SHIPPING TERMS:
All domestic and international orders will be shipped via United States Postal Service (USPS). By using USPS we are able to give you the lowest rates possible, especially on international orders. After placing your order, you will receive a tracking number but keep in mind that USPS tracking website can be very delayed. Tracking for USPS is more of a delivery confirmation.
International orders for BREAKOUTS with 6ft extensions may be shipped seperately, so don't worry if you only get the BREAKOUT or the extension. The other is soon to follow.
All orders will be shipped to the address you provide to PayPal. It is the buyer's responsibility to ensure that the address listed in PayPal is the desired shipping address. Please take the time to confirm this address to avoid any unnecessary problems.
You will recieve a notification from PayPal once your order is shipped. Please check the shipping address and notify us as soon as posible if there is an error. TsoundPRO/ BREAKOUT is not responsible if an incorrect shipping address is entered.
No refunds will be issued for incorrect shipping destinations. If your order is shipped to a wrong address and is returned to us you will be charged/invoiced to ship your order again. If order is shipped to a wrong address and BREAKOUT is not returned to us, you will be charged/invoiced for the full purchase price of BREAKOUT and cost of shipping. If you do not pay within fifteen (15) business days of invoice date, we will consider your order filled.
Business days are defined as Monday through Friday, except holidays.
HOME